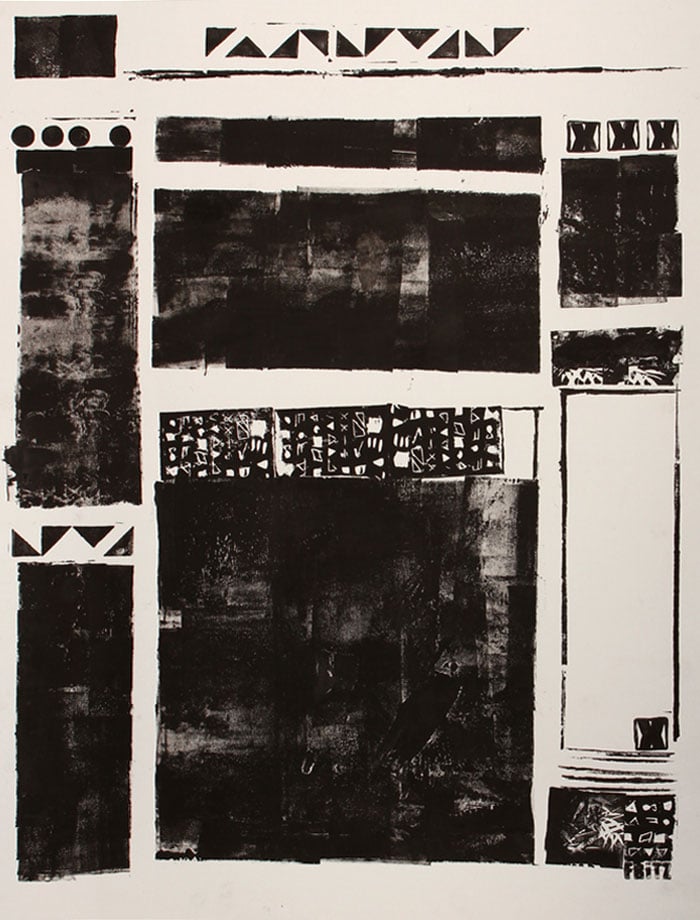 "Everything does not need to have literal meaning. We float through life never understanding many things. Some things connect with us, some do not."
Linoleum block print. Ink on paper. Measures 30"x22"
Prints use professional artist quality inks and high quality acid free papers to ensure long life and durability. Hand printed. Free shipping US, Canada.
Each piece is hand printed using Fritz's original carved blocks, making each one completely unique. These are not screen printed duplicates. Each piece limited to only 100.