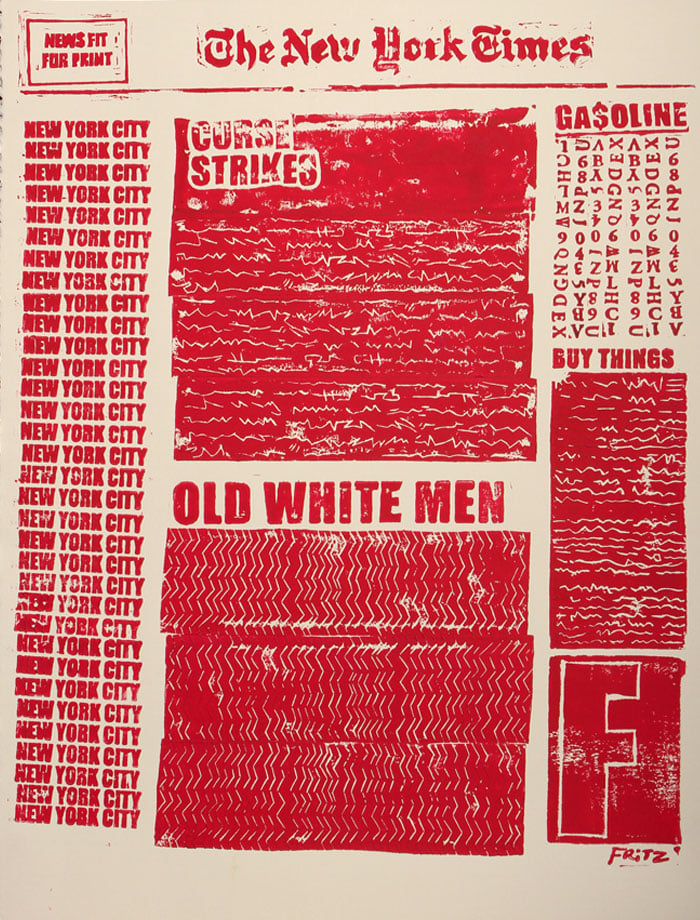 "The repetition of NYC on the left side really stands out for me. When I went to NYC in the 1970's to become a professional artist, it was everything to me."
Linoleum block print. Ink on paper. Measures 30"x22"
Prints use professional artist quality inks and high quality acid free papers to ensure long life and durability. Hand printed. Free shipping US, Canada.
Each piece is hand printed using Fritz's original carved blocks, making each one completely unique. These are not screen printed duplicates. Each piece limited to only 100.